News
News from HAIDLMAIR
Whether new technologies, awards, trade fair events, anniversaries or production records - there's always something going on at HAIDLMAIR.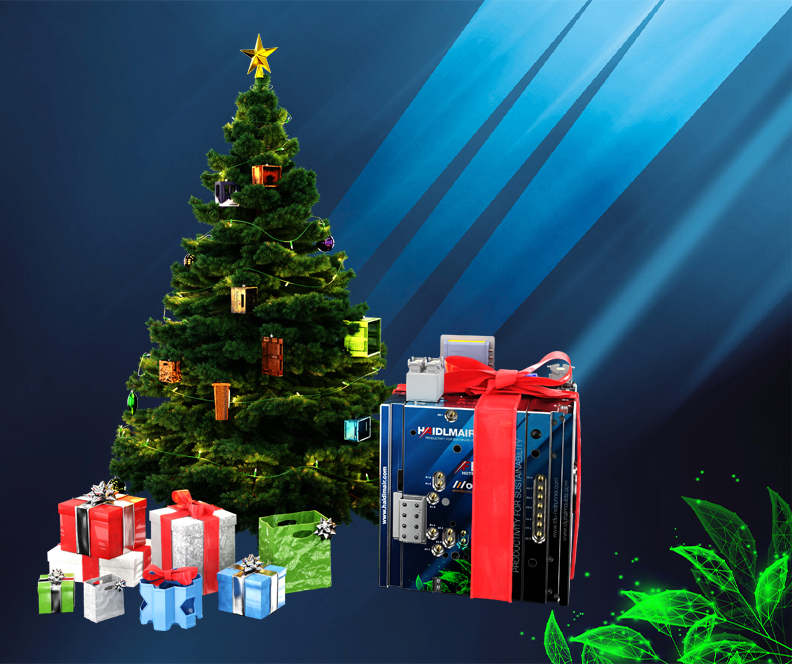 14.12.2022
HAIDLMAIR wishes Merry Christmas!
We wish all our partners a Merry Christmas and a good start of the year 2023!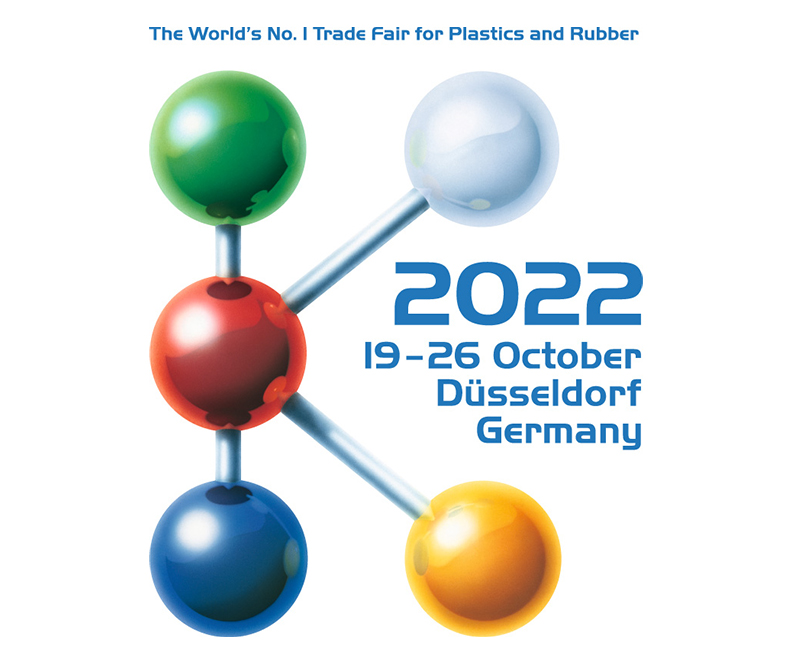 29.09.2022
HAIDLMAIR at the K show
HAIDLMAIR presents its innovative and sustainable mould solutions at the K show  in Düsseldorf from October 19th to 26th. You will find us in hall 12, booth D36-01.
Experience our moulds live at:
HAIDLMAIR (hall 12, booth D36-01)
ENGEL (Circular Economy Forum Open Air between hall 11 and 16 and hall 15, booth C58)
Wittmann Battenfeld (hall 15, booth C06)
Ferromatik/Milacron (hall 14, booth B31)
We are looking forward to your visit!
18.09.2022
Founding HAIDLMAIR International Service North
We extended our service network with the founding of our new service center in Langenhagen, Northern Germany We can now serve our customer even better, faster and more efficient with manintenance-, repair- and service works.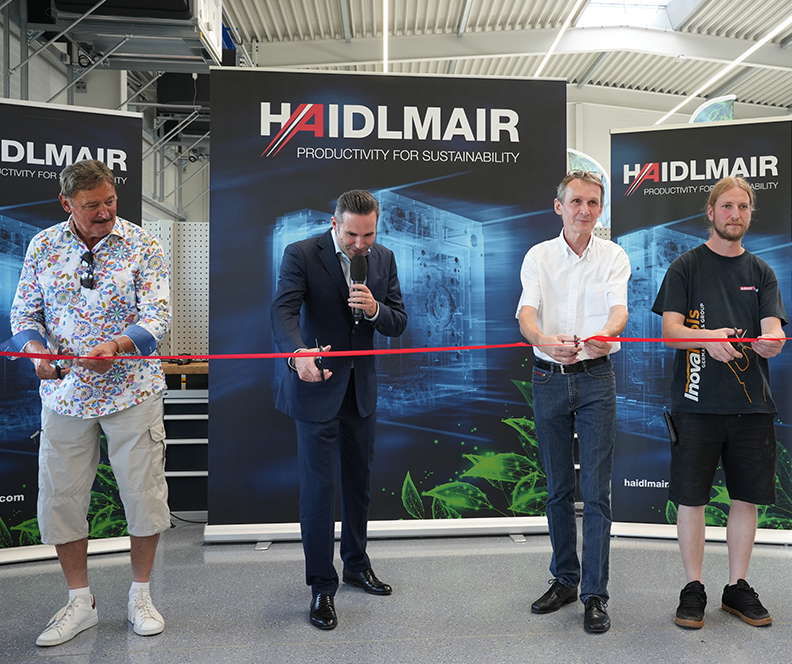 18.07.2022
Opening Original Spare Parts hall
We are proud to announce that our new HAIDLMAIR Original Spare Parts hall in Schlierbach, close to our main factory in Nussbach, has been officially opened. From now on we have additional capacities in our spare parts manufacturing. Therefore we can provide our customers even better, faster and more efficient with their needed spare parts.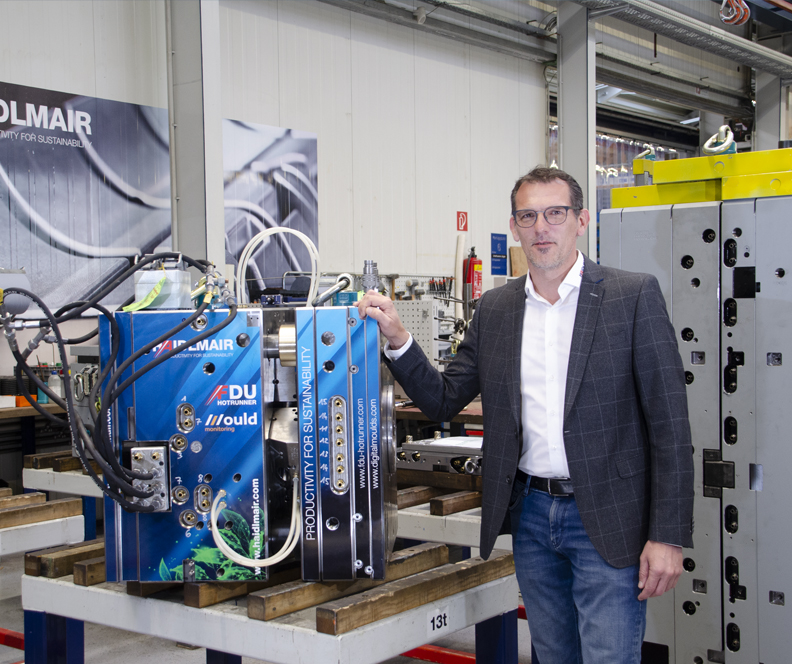 01.04.2022
New Productivity Manager
We are very happy to introduce to you our new Productivity Manager Christian Eckhart. The former head of HAIDLMAIR Interantional Service is going to develop and implement further optimisation potentials of our moulds regarding to durability, performance, quality and cost efficiency, always in close coordination with our customers. 
More than 25 years of experience in different mouldmaking areas makes him the ideal man for this job. We wish him all the best for his new position.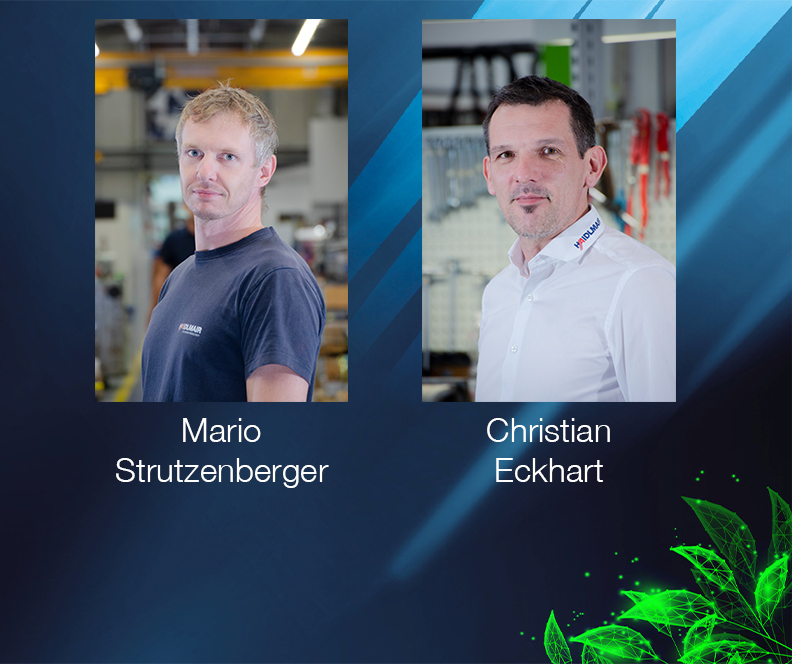 01.02.2022
New head of HAIDLMAIR International Service
Since February 2nd HAIDLMAIR International Service has a new head. Mario Strutzenberger replaces Christian Eckhart in this position. Eckhart switches to the new department "Productivity for Sustainability", which will be working, together with our R&D department, on the further optimisation of our moulds, especially in regards to productivity and sustainability.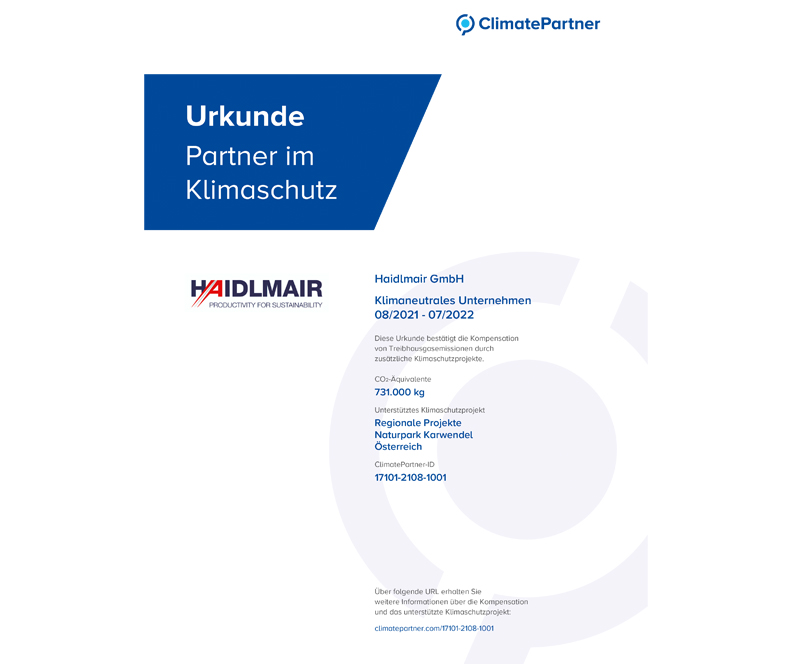 19.08.2021
HAIDLMAIR is climate-neutral
We are happy that we achieved our goal to be climate-neutral already reached this year.  YOu find more information about our sustainability efforts here.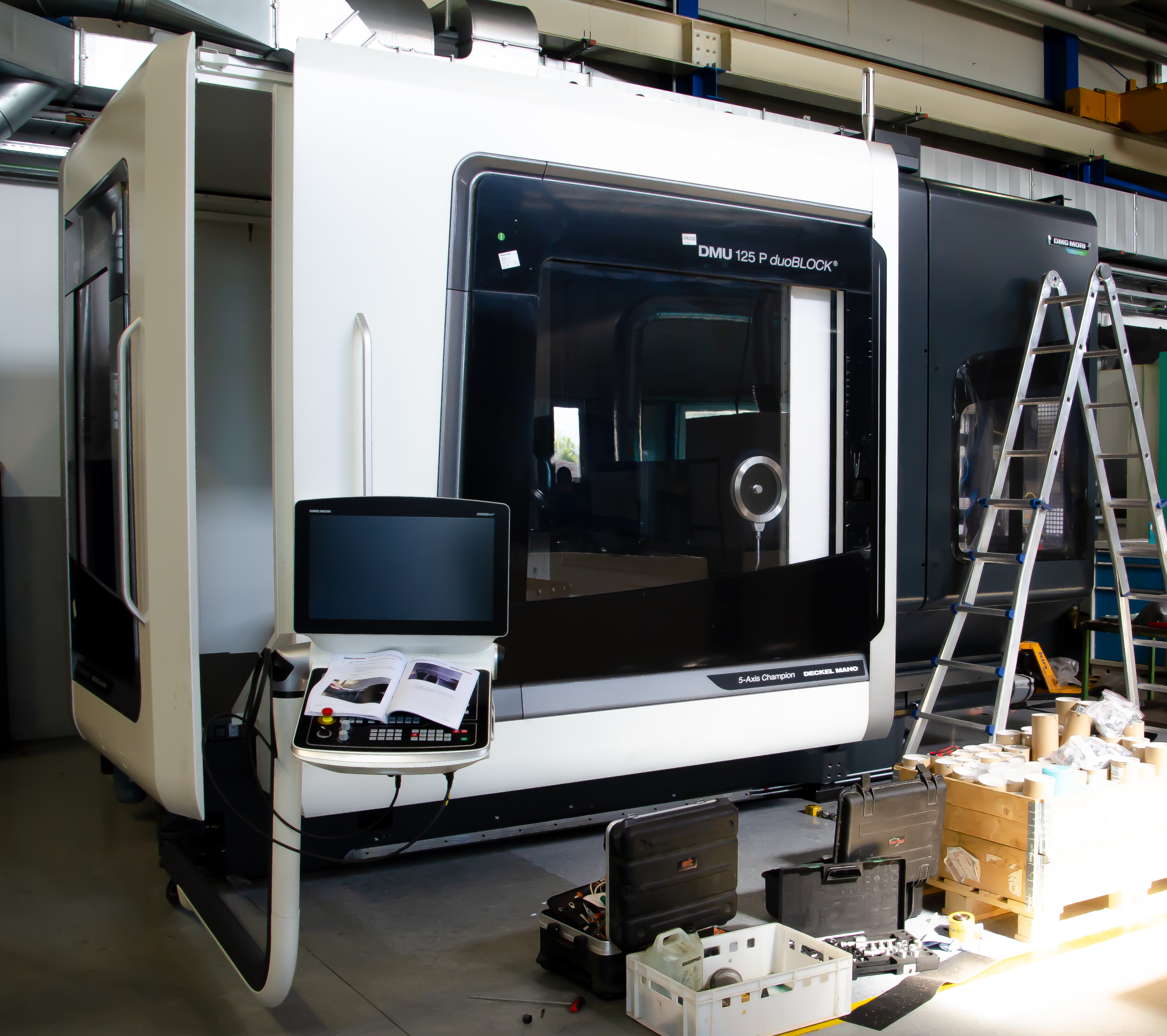 10.06.2021
New machine for our prefabrication department
Continous evolution of our employees and machinery is a matter of fact. Our newest innovation is a DMG DMU 125 P duoBlock machine for our prefabrication department. Another milestone to further increase our production quality and efficiency .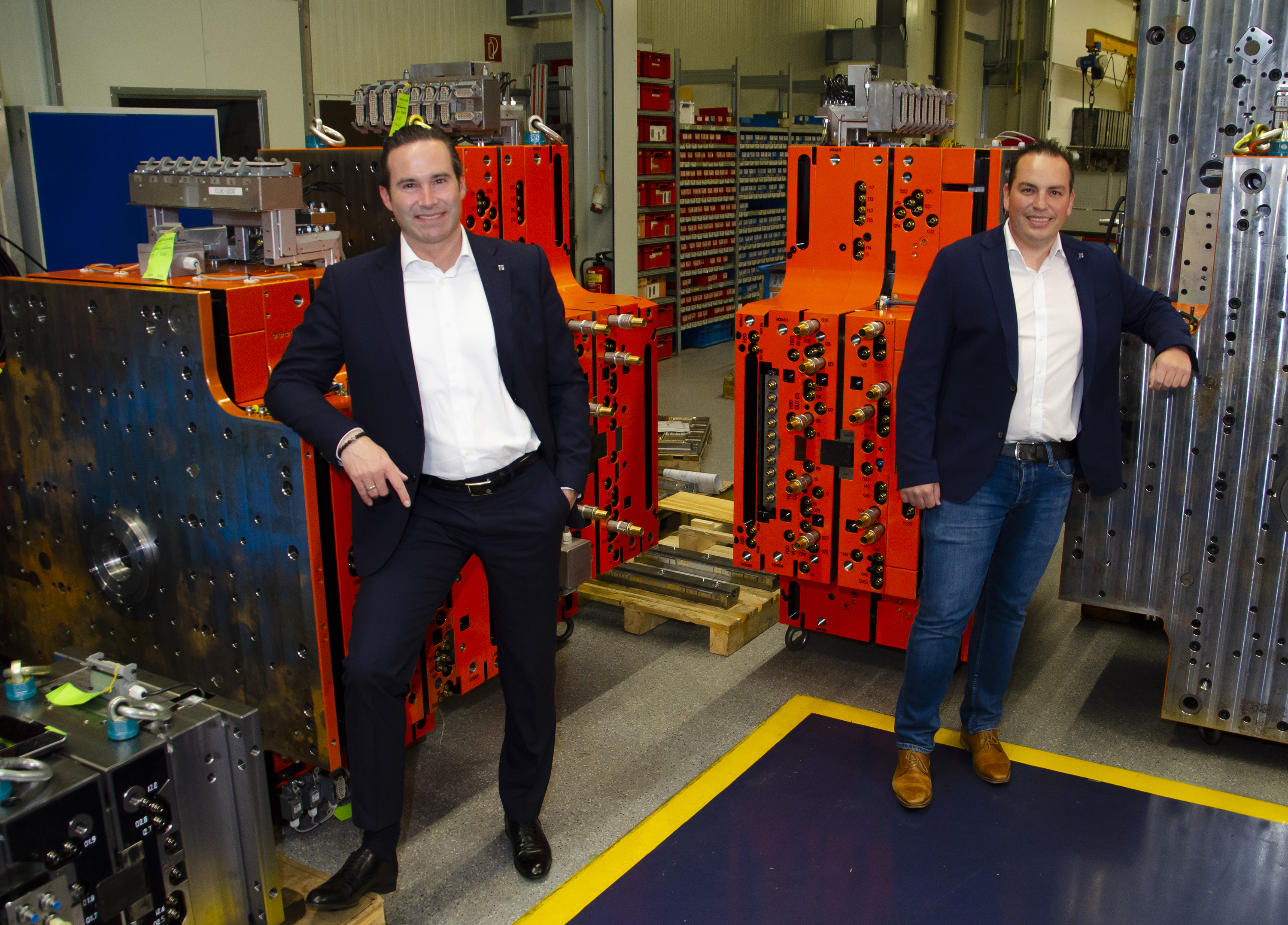 21.05.2021
Largest order in company's history
We are very proud that our longstanding partners IFCO Systems and Schoeller Allibert continue their trust in us and placed the largest order in our company's history.
More details about the cooperation here.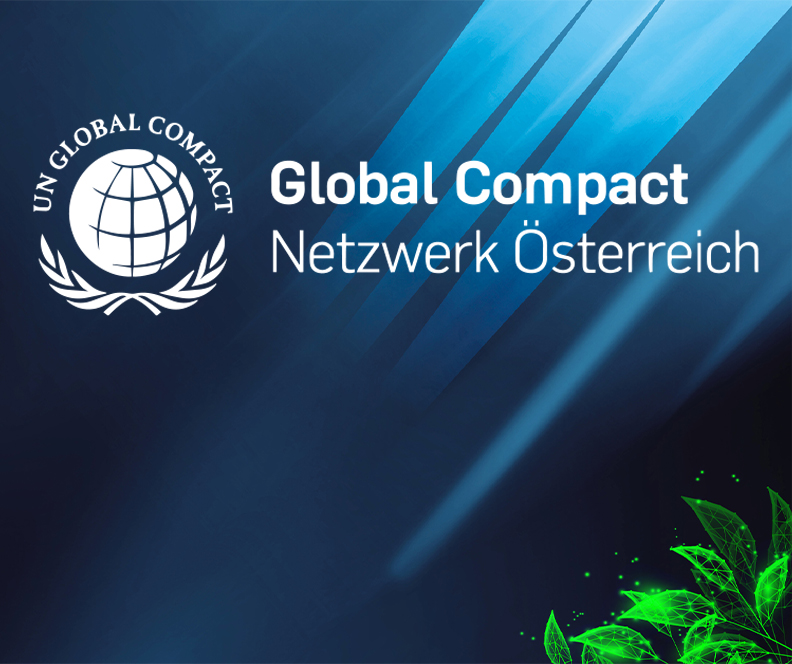 20.04.2021
HAIDLMAIR is member of Global Compact Network Austria
To intensify our efforts in sustainability we joined the Global Compact Network Austria. The United Nations Global Compact is the wordwide largest and most important initiative for responsible management. More information: Global Compact Network Austria
12.04.2021
Final Apprenticeship Examinations 2021
Last weeks final apprenticeship examinations for the job as a mouldmaker brought good or excellent results for all our apprentices.
Congratulations to all our successful colleagues!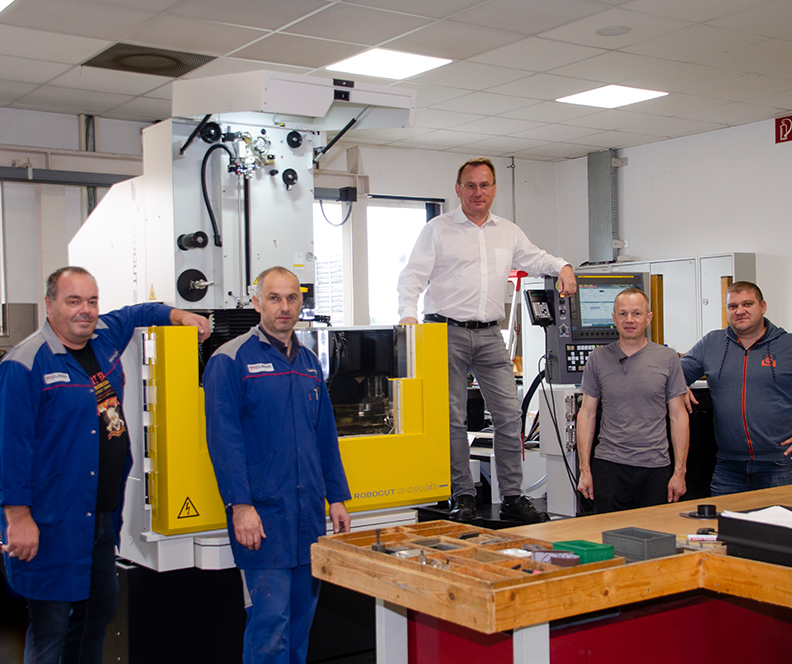 01.03.2021
New machines
We are constantly trying to keep our machinery on the highest level of technology. So it is vital to steadily invest in new machines.
The 3 new machines at HAIDLMAIR:
A new Fanuc Robocut wire ersoion machine replaces the oldest Fanuc wire edm machine, which were still running in Austria
A new Hermle C400 for our optimisation department
A new OPS Ingersoll GE 800 for our countersink erosion department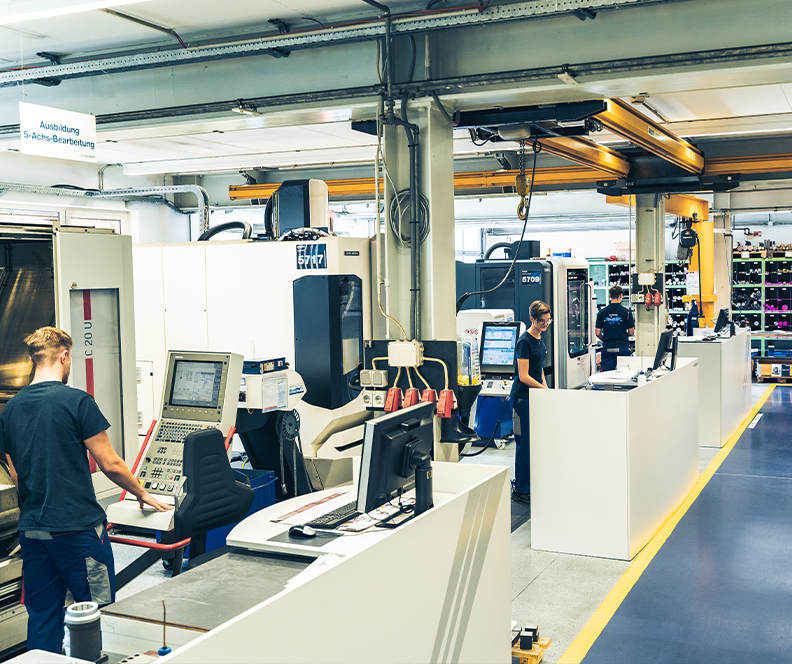 02.02.2021
New Machine Training Center
Our apprenticeship training has a very good reputation, which we built up in the last few years. A part of this reputation is based on the fact that we have a modern machinery in our training center. 
Our turning machines there had the potential for optimisation, so we invested in a new turning machine by DMG. The specific model is a DMG CLX 350 V4.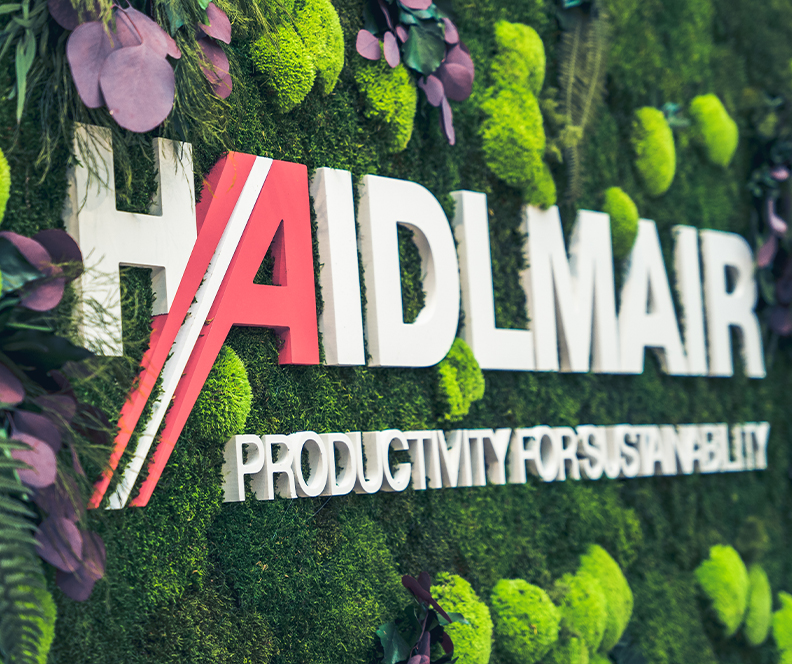 11.01.2021
Productivity for Sustainability
Our environment is very impotant for us. Therefor we start the new year with a wide-ranging sustainability strategy, which makes our factory and our products even more sustainable. You can find more information to our Productivity for Sustainability here.
Events
Trade fairs & events
HAIDLMAIR is present at numerous trade fairs and events for the plastics processing industry and mould making worldwide. We are looking forward to your visit.
Contact
ACHIEVE GREAT THINGS TOGETHER
As global market leader for injection moulds, together with our customers we work to create a better and more sustainable future. Do you want to realise your ideas and concepts with us?
We are looking forward to your message.
CONTACT US
Thank you for your message!
We will process your request as soon as possible and get in contact with you!